Beach Party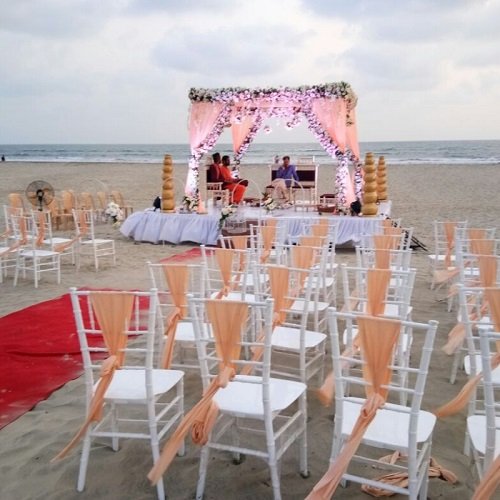 Beach Party Organisers Goa
Iris Select private beach parties are the reason why we all enjoy a sun downer while sipping on cocktails. It can be great fun to have a party on the beach, while a lot of it has to do with that whole carefree vibe you get from coming to Goa.
"The beaches of Goa are not to be missed" as is the thought of every traveler here!
And if you want to enjoy an evening after basking in the sun with you and your besties we got it all covered. With unbelievable offers we can set your beach evening in your beach wear. Music, dance, finger licking starters and much more is just there…..all you have to do is ask.
Dreaming of a nice beach holiday or getting your private party plans in place! We arrange it all here in Goa, India, the dream destination of many to come out and chill out their whole stay and every detail is taken care by us to ensure your entertainment is not disturbed. Bring your buddies and dance to the wind of fresh sea breeze, enjoying sun downer and prepare for brunch to fill your energy next day and once revitalized…the party will never stop till you stop.
We are a concierge service based in Goa and organize private parties, for all those special occasions you have in mind as well team building activities, corporate conferences and cocktail dinners. So tag along with your group or team and make it a moment to talk about and cherish.
Get a Free Quote