Exclusive Lifestyle Events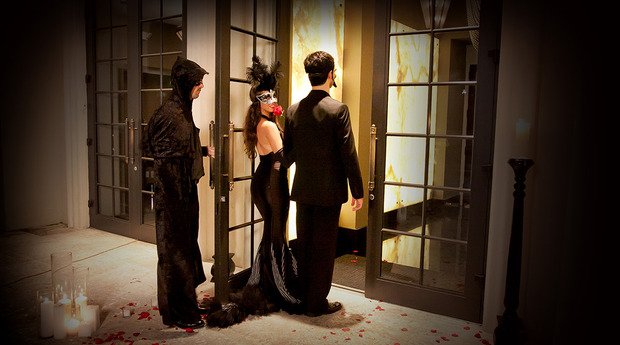 Exclusive Lifestyle Events
VIP Access to our Upscale Events
Luxury Experiences
All inclusive Packages by lifestyle experts
Stay | F&B | Party
We are Associated with the best Bars, Restaurants, Nightclubs and Lounges. We Provide non stop entertainment to keep our guests on their feet. Iris Select's energy is fun, exciting and sexy.
PRIVACY IS ALWAYS RESPECTED
Iris Select is a luxury lifestyle association with the most upscale clubs and venues in Goa, so we ask that all members please dress accordingly. While sexy attire is certainly encouraged, we highly recommend that you dress to impress. Please understand that our policies are in place, not only to maintain our high club standards, but to ensure the enjoyment of all guests.
We feel our dress code increases the overall experience for most members and increases the opportunities for a person to have fun. Our compass of common sense recognizes there is a time, place and manner for waiving the standard dress code
Iris Select is the newest and fastest growing brand for Exclusive Lifestyle Events in Goa. Our partner venues caters to all guests. You will enjoy your experience, whether you are coming to dance and socialize, or are looking for a bit more fun and excitement. Whatever your taste or experience in the lifestyle, Iris Select will not disappoint!
Our goal is to provide a fun, sexy & memorable experience
non member packages - GOA
Airport

Transfers

Luxury

Suite

Club &

Pool Party

Couple

Massage
Airport

Transfers

Luxury

Cottage

Lounge

Pool, Club

Couple

Massage
Airport

Transfers

Luxury

Villa

Private

Party

Spa &

Massage
Airport

Transfers

"The"

Mansion

Theme

Nights

Members

Only
✓ Invitations to exclusive parties
✓ Free Entry to all partner Clubs
✓ Access to VIP areas
✓ 24/7 Concierge Service
✓ Last Minute Reservations
✓ Special Discounts & Offers